The Internet has become such an integral part of our existence that we cannot imagine life without it. But just as much as the Internet makes it easy for us to do pretty much everything, it also poses certain risks that stem from attacks and gross misuse of technology. This is where information security analysts come in. Today, we discuss the important role that information security analysts play and how one can become a digital guardian.
Highlights
Who is an Information Security Analyst?
What are their responsibilities?
Necessary Skills
How to become an Information Security Analyst
Potential Salary
The Future of Information Security
Impact of COVID-19
Information Security Analysts – Who exactly are they?
The Internet has both good and bad attributes. While the good does outweigh the bad, the latter has the potential to turn organisations and empires to dust. We have broadly classified all the bad on the Internet under one term – cyberattacks. Some of the attacks come in the form of security breaches that steal information about millions of users for financial gain or to cripple organisations, corporate fraud, bank fraud, or even system breaches where a computer is hacked into and is used to launch attacks on other systems. Such scenarios make it necessary to have security analysts work within organisations to form action plans that offer protection from cyber crimes and thwart attacks.
Information security analysts are responsible for designing and developing security measures (softwares, communication networks etc) that are capable of resisting attacks and launching counter-measures in case of a breach. They have to plan on designing the organisation's data-rich environment in such a way that infiltration and hacking are rendered powerless. The analysts have to develop solutions that can prevent the loss, damage and theft of mission critical data.
Every industry and business has taken a hit during the pandemic. Many businesses have shut down or are halting operations – signs of a slowing economy. But the need for cybersecurity has not gone down one bit. The switch to the "work from home" culture has in fact, only promoted the need for more security analysts as personal computers do not possess the security prowess that large organisations employ at their offices. If anything, the demand for jobs is only growing in the cybersecurity industry. It's what they call a "pocket of growth".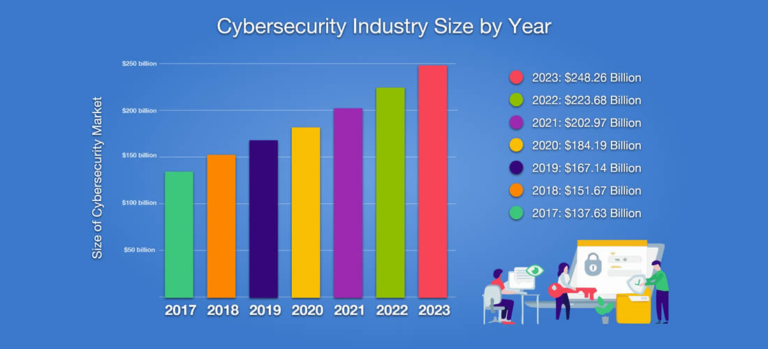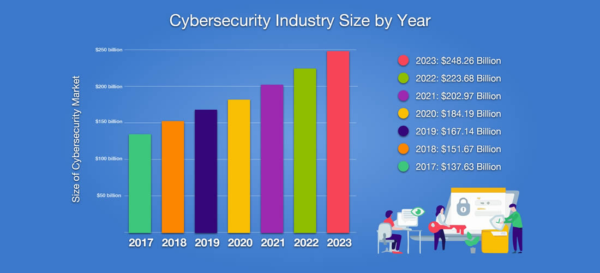 (Source: Statista & GreyCampus)

This industry is not only booming but it is also becoming relatively easier to find opportunities. Additionally, the paradigm shift toward working from home has become the new norm. The current vulnerability has provided hackers who have malicious intent with ample opportunities for breaching organizational databases through attacks such as ransomware, phishing, man-in-the-middle (MitM) attacks, Denial-of-Service (DoS) and malware.