Industrial revolutions, by their very definitions, are radical breakthroughs that turn existing systems on their heads. The First Industrial Revolution used steam and water for production; the second brought in electric power (leading to mass production); the third heralded in the age of information technology and electronics – which led to the automation of production.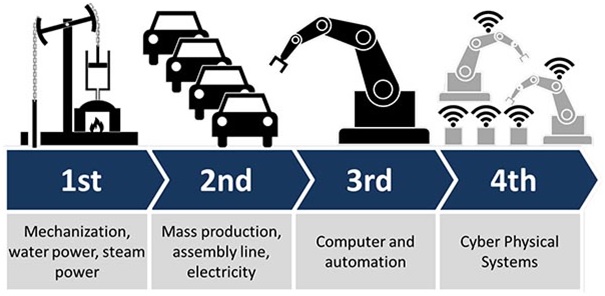 Major Industrial Stages. Source: Standard, What They Think
The fourth industrial revolution, beginning in the twenty-first century, pushes the limits of the third revolution even further. Also known as Industry 4.0, it encapsulates the influence of artificial intelligence, Internet of Things and automation on the physical reality of humans and is "characterized by a fusion of technologies that is blurring the lines between the physical, digital, and biological spheres", as described by Klaus Schwab – Founder and Executive Chairman of the World Economic Forum. The use of such technology facilitates the effective streamlining of industrial processes.