COVID has redefined the way we live, radically changing the way we work, learn and socialize. And as we get used to living in a virtual world, we are also grappling with the challenges such an existence brings. Cyber security is one such challenge.
From hackers trying to Zoombomb meetings, to trying to sell the Statue of Unity – the incidents of security breaches are rising and there's a dire need to create safe ecosystems that enable a virtual living.
It's no surprise then that hiring for cyber security professionals is on the rise – making it one of the few COVID-proof jobs.
India has had its fair share cyber security problems, being the second most cyber-attacked country in the world.  Between April 2017 and January 2018 alone, over 22,000 websites in India were hacked, which included 114 websites run by the government. One that caused a huge outcry was the (alleged) data breach in February 2019 faced by Unique Identification Authority of India (UIDAI), where Aadhaar details (name, addresses and Aadhaar numbers) of over 6.7 million users were leaked on Indane's website.
But, the problem is a global one. Countries like the United States have also faced threats. In September 2017, EQUIFAX  had one of the worst cyberattacks, where personal information of 145 million users was compromised, which is nearly half of the US population. Since February, IBM X-Force has observed a 4,300 percent increase in Coronavirus-themed spam. According to World Economic Forum, cyberattacks are the second biggest risk for businesses across the globe (see chart).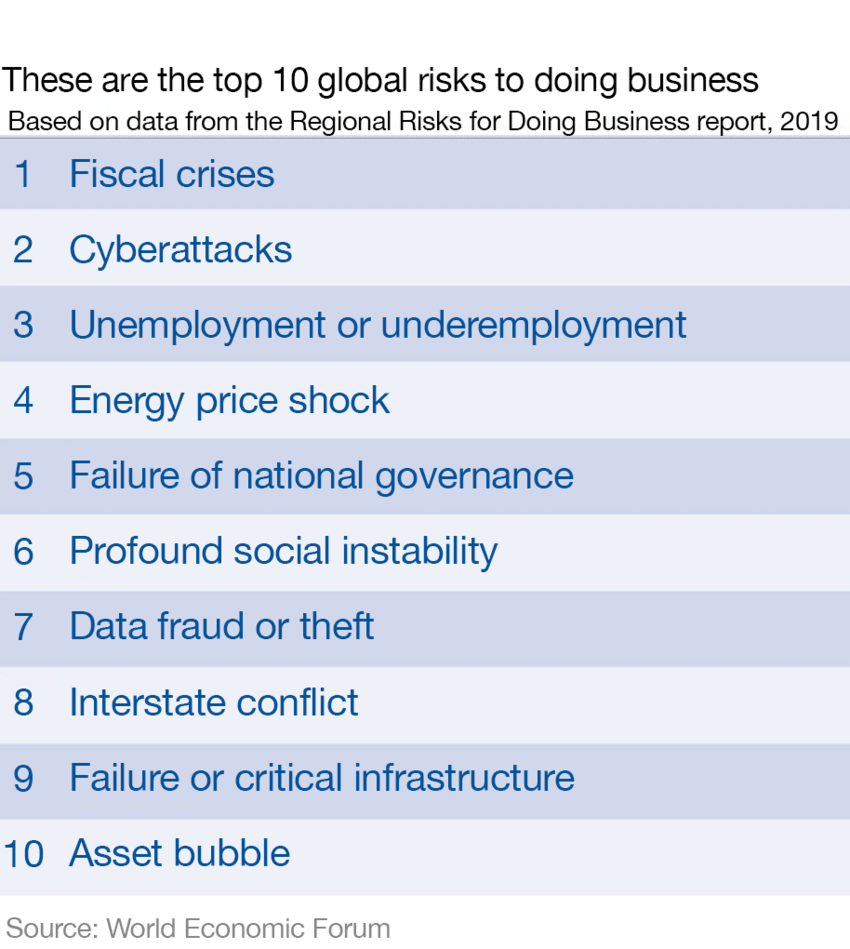 Table of contents: