EU/UAE/South Asia Virtual Ed Interaction
EU/UAE/South Asia Virtual Ed Interaction
pioneered and hosted by TC Global, is part of a series of destination-specific virtual events to enable you to discover and update yourself on the latest developments in the Global Ed landscape, in the backdrop of the pandemic. Europe, the UAE and South Asia have all been progressive and aggressive in flattening the curve and are expected to open up their borders to international students soon. So instead of waiting around, take your moment to grab this opportunity, walk through the door to your future and start your Global Ed Journey to Europe, the UAE and South Asia!* At TC Global, we're concerned about the wellbeing of our extended TC Global family - YOU! We've put in place a digital infrastructure so you can have virtual sessions with us and our network of people, University Partners and students! This way, you don't miss out on vital opportunities to have a meaningful conversation and move along on your Global Ed journey but also stay safe.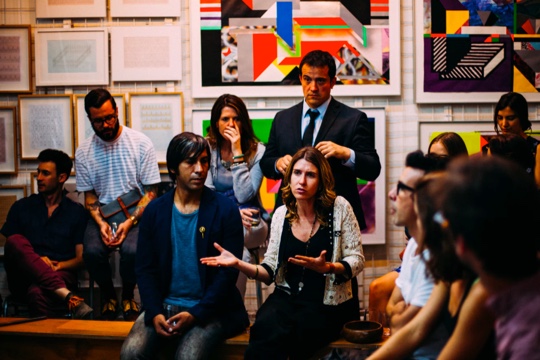 Discover the World!

Onboard
With TC Global to lead you through your journey!

Gain
Clarity on your programme, your future Ed experience and what to expect

Broaden
Your view of the new normal in Europe, the UAE and South AsiaHigher Ed and ask questions on how this will impact your future!

Enter
the Learning Zone :
Behavioural Assessments
Test Prep
International student support and safety precautions
English Language Prep

Discover
information and answers on:
In-depth program details
The status of upcoming intakes
International student support and safety precautions
Study Options

Avail
Exclusive opportunities for Spot Offers, Application Fee and English Language Waivers* and Scholarships

Interact
Virtually and directly with delegates from reputable Universities from Europe, the UAE and South Asia
Schedule
24
June
Chennai

20
May
Jaipur

27
May
Pune

28
May
Delhi

success in numbers
Our Footprint




A world
of possibilities awaits.
Join the movement.

Find your perfect university,
in one of 40 countries all over the world

Prepare for the future,
whether at university, business or in employment

Secure your future,
through smart, international investments

Connect with leading international companies
and unlock the potential of your team
Fill in the form, so we can contact
you and start our journey together.