Anshuman Gautam
Strategic Operations
Our journey with Anshuman started in 2014, and ever since he has been helping TC Global turn a new page. He leads the Strategic Operations team as a Principal Consultant. With over 17 years of experience in the Service Industry, his core expertise is Operations Management, Quality Assurance and Project Management. He is on a mission to take TC Global to new destinations and is passionate about driving business growth and results. In his spare time, he enjoys discovering new worlds through books.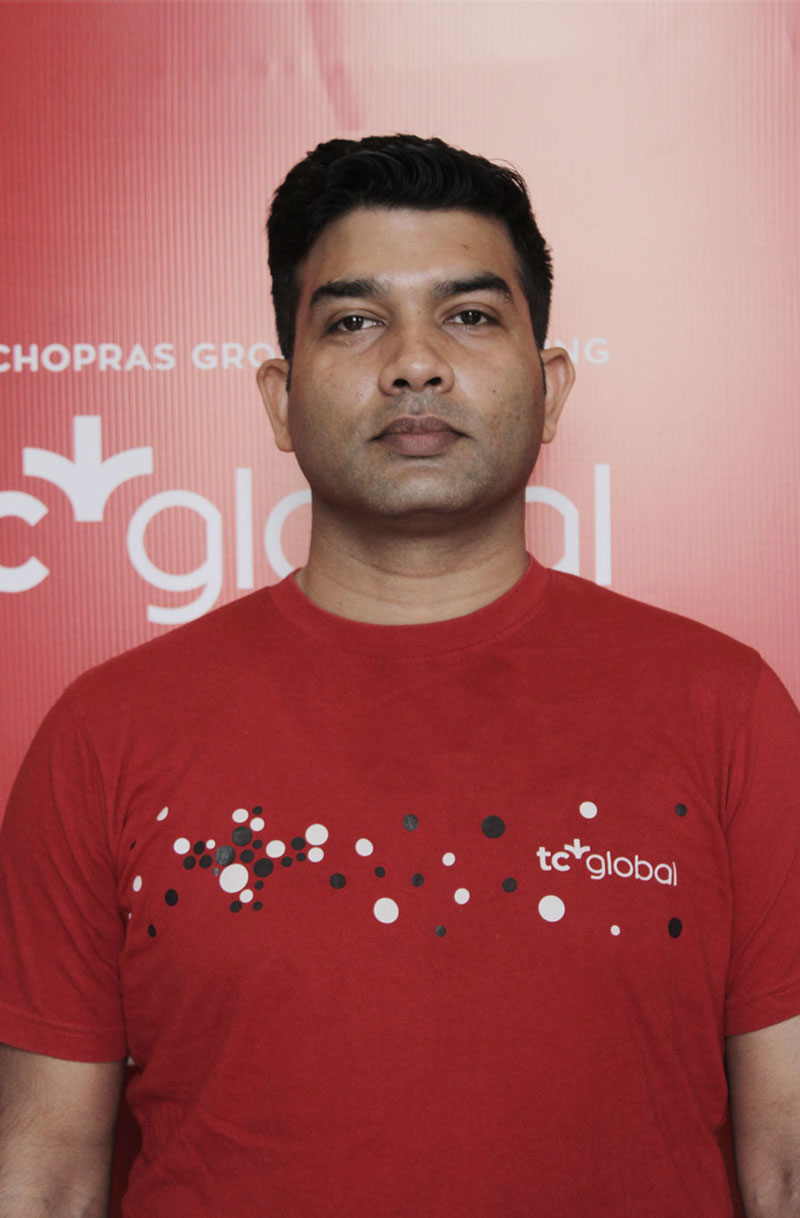 A world
of possibilities awaits.
Join the movement.

Find your perfect university,
in one of 40 countries all over the world

Prepare for the future,
whether at university, business or in employment

Secure your future,
through smart, international investments

Connect with leading international companies
and unlock the potential of your team
Fill in the form, so we can contact
you and start our journey together.